Bloves Smackalicious Sauce Recipe
Blove's Smackalicious Sauce is a brand of sauce created by Bethany "Blove" Gaskin, who is a popular mukbang YouTuber known for her seafood boil videos.
Mukbang is a social media trend where people eat large quantities of food on camera while interacting with their audience.
Blove's Smackalicious Sauce is made for seafood boils and dips. Its strong, flavorful character includes sweet, savory, tangy, and spicy flavors.
Butter, garlic, lemon juice, Cajun seasoning, and hot sauce are used to make a rich, flavorful sauce for seafood. Blove's mukbang videos including prawns, crab legs, and crawfish made her Smackalicious Sauce popular.
How To Make Bloves Smackalicious Sauce
To elevate my seafood meals, I'm always searching for the proper dipping sauce or flavor. I found a game-changer in Blove's Smackalicious Sauce!
This sauce's sweet, salty, tangy, and spicy flavors will delight your taste buds. I'll show you how to make Blove's Smackalicious Sauce at home and address some frequently asked questions.
Bloves Smackalicious Sauce Ingredients
The first step in making Blove's Smackalicious Sauce is to gather all the ingredients you'll need. Here's what you'll need:
1 cup of unsalted butter, melted
4 cloves of garlic, minced
1 tablespoon of lemon juice
1 tablespoon of Cajun seasoning
1 teaspoon of hot sauce (adjust to your desired level of spiciness)
1/2 teaspoon of paprika
1/2 teaspoon of sugar
1/4 teaspoon of salt
1/4 teaspoon of black pepper
Step by Step Instructions to Make Bloves Smackalicious Sauce
Step 1: Melt the Butter
To start making Blove's Smackalicious Sauce, you'll need to melt the butter. You can do this by placing the butter in a microwave-safe bowl and microwaving it in short bursts of 15-30 seconds until it's fully melted.
Alternatively, you can melt the butter in a saucepan over low heat on the stove. Be careful not to let the butter brown or burn, as this can affect the flavor of the sauce.
Step 2: Add the Minced Garlic
Once the butter is melted, it's time to add the minced garlic. Garlic is a crucial ingredient in Blove's Smackalicious Sauce, as it adds a pungent and savory flavor that complements the seafood perfectly.
Add the minced garlic to the melted butter and stir well to combine. The heat from the melted butter will help infuse the garlic flavor into the sauce.
Step 3: Add the Lemon Juice
Next up is the lemon juice. Lemon juice adds a tangy and acidic note to the sauce, which helps cut through the richness of the butter and enhances the overall flavor. Add the lemon juice to the butter and garlic mixture and give it a good stir.
Step 4: Add the Cajun Seasoning, Hot Sauce, Paprika, Sugar, Salt, and Pepper
Now it's time to add the spices that give Blove's Smackalicious Sauce its distinctive Cajun-inspired flavor.
Add the Cajun seasoning, hot sauce, paprika, sugar, salt, and pepper to the butter mixture, and stir well to combine.
The Cajun seasoning adds a blend of herbs and spices that lend a bold and robust flavor to the sauce, while the hot sauce adds a kick of spiciness.
The paprika adds a smoky and slightly sweet note, while the sugar helps balance out the flavors.
The salt and pepper enhance the flavor profile and bring all the ingredients together in perfect harmony.
Step 5: Taste and Adjust
At this point, it's time to taste your Smackalicious Sauce and make any adjustments to suit your personal preference.
If you like it spicier, you can add more hot sauce. If you prefer it sweeter, you can add a bit more sugar.
If it needs more salt or pepper, feel free to adjust accordingly. Remember, cooking is all about personal taste, so don't be afraid to experiment and make it just the way you like it!
Step 6: Let the Sauce Rest
After you've made any necessary adjustments, let the sauce rest for about 10 minutes.
This will allow the flavors to meld together and develop further, resulting in a more flavorful sauce.
During this time, you can prepare your seafood, such as boiled shrimp, crab legs, or crawfish, to serve with the Smackalicious Sauce.
Faq's
Can I adjust the spiciness of the sauce?
Yes! If you prefer a milder sauce, you can reduce the amount of hot sauce or omit it altogether. On the other hand, if you like it extra spicy, you can add more hot sauce or even add some crushed red pepper flakes for an extra kick.
Can I use salted butter instead of unsalted butter?
While the recipe calls for unsalted butter, you can use salted butter if that's what you have on hand. Just keep in mind that salted butter already contains salt, so you may need to adjust the amount of added salt in the recipe accordingly. It's best to taste and adjust as needed.
Using Bloves Smackalicious Sauce in Cooking
Blove's Smackalicious Sauce with boiling shrimp is my favorite. I start by cooking fresh, plump shrimp with Old Bay or Cajun flavor. After cooking, I generously coat them in Blove's Smackalicious Sauce for amazing results.
The creamy buttery sauce envelopes the luscious shrimp with tangy, spicy, and savory tastes that are enticing. It's usually a hit when I feed my family and friends the delicate shrimp and rich sauce.
I enjoy Blove's Smackalicious Sauce with crab legs. Cracking up crab legs and dipping the sweet, delicate meat into the sauce is delicious whether they're steamed or boiled. The sauce's richness and the crab meat's sweetness make a delicious combination.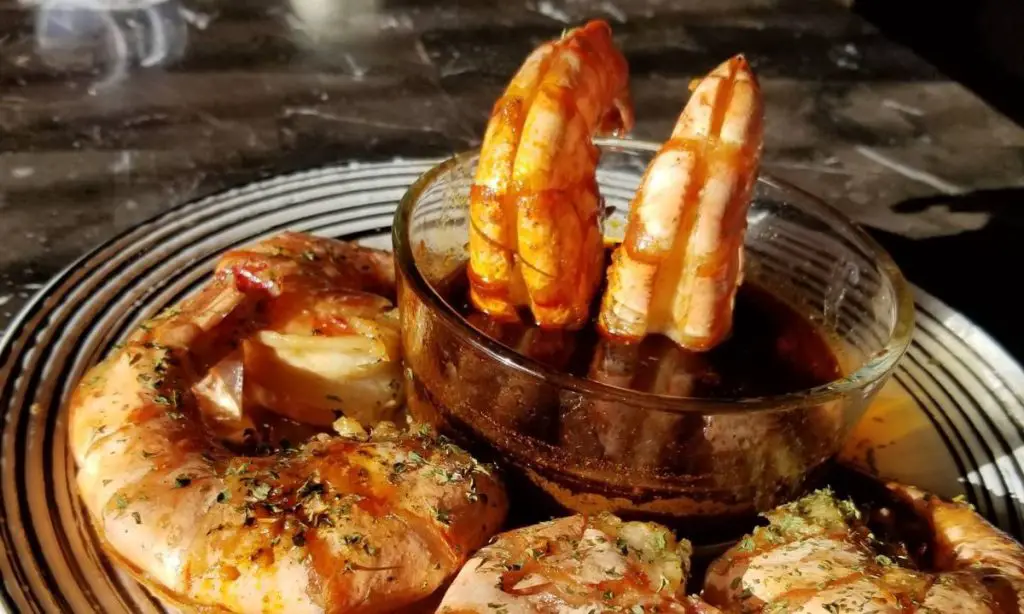 Crawfish (crayfish or crawdads) are another great choice for Blove's Smackalicious Sauce. I boil the crawfish with spices and mix them in the sauce for a messy, delicious Cajun and Creole supper. The crawfish's brininess is balanced by the sauce's spicy, garlicky tastes.
Lobster is luxurious. Blove's Smackalicious Sauce makes it heavenlier. Before serving, I smear lobster tails or whole lobsters with the sauce. The creamy, acidic, and somewhat spicy sauce complements the lobster meat's natural sweetness, creating a gastronomic masterpiece.
Storing and Reheating Bloves Smackalicious Sauce
Store leftover sauce at room temperature. Seal it in a plastic or glass jar. Refrigerate for a week. Label the container with the date and contents for easy identification.
Reheating: Remove the sauce from the fridge and place it in a microwave-safe or saucepan. If using a microwave, cook the sauce in 15-30 second bursts, stirring between, until the desired temperature. Stir frequently, and heat it in a saucepan.
Stirring: Stir the sauce often to prevent it from sticking to the pan or forming skin.
Adjustments: Add water or broth to thin the sauce after refrigerating. Taste and add salt, pepper, or spicy sauce as needed.
Due to melting butter, reheating the sauce may spatter. Avoid burns by stirring hot pots using oven mitts or towels.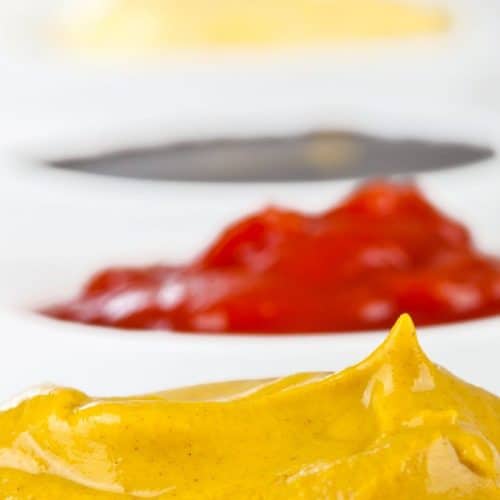 Bloves Smackalicious Sauce Recipe
This delicious and easy recipe for homemade blouses smackalicious sauce is perfect for making a unique and stylish accessory!
Ingredients  
1

cup

of unsalted butter

melted

4

cloves

of garlic

minced

1

tablespoon

of lemon juice

1

tablespoon

of Cajun seasoning

1

teaspoon

of hot sauce

adjust to your desired level of spiciness

1/2

teaspoon

of paprika

1/2

teaspoon

of sugar

1/4

teaspoon

of salt

1/4

teaspoon

of black pepper
Instructions 
In a medium bowl, combine the mayonnaise, ketchup, hot sauce, Cajun seasoning, Worcestershire sauce, lemon juice, black pepper, paprika, garlic powder, onion powder, sugar, and salt. Stir well to thoroughly combine all the ingredients.

Taste the sauce and adjust the seasoning according to your preference. You can add more hot sauce for spiciness, more sugar for sweetness, or more salt and pepper for seasoning.

Once the sauce is well-mixed and seasoned to your liking, transfer it to a clean and airtight container for storage.

Allow the sauce to cool to room temperature, then cover the container with a tight-fitting lid and store it in the refrigerator for up to 5-7 days.

When you're ready to use the sauce, simply take it out of the refrigerator and let it come to room temperature for about 10-15 minutes.

You can use the sauce as a dip for seafood, such as shrimp, crab, or lobster. It's also great as a sauce for fried chicken, grilled meat, or roasted vegetables. Drizzle it over your favorite dish and enjoy the tantalizing flavors of Blove's Smackalicious Sauce!