Hoover Sauce Recipe A Delicious Southern Dish
If you're a fan of BBQ, you've got to try Hoover sauce! This delicious sauce is a southern staple, hailing from the city of Hoover, Alabama. It's a sweet and tangy sauce that's perfect for basting and flavoring grilled meats, such as pork and chicken.
Making Hoover sauce is easy and only requires a few simple ingredients. You can find most of these items in your pantry or at your local grocery store.
Hoover sauce's sweet and tangy taste complements grilled pork and chicken. It's also easy to personalize. Hoover sauce may be produced in minutes on the stove with a few simple ingredients. Can marinate, baste, or season. It enhances grilled meats, sandwiches, and vegetables.
Hoover sauce, a southern BBQ staple, has a deep history and cultural significance. Making Hoover sauce honors southern BBQ traditions.
Hoover Sauce Ingredients
1 cup ketchup
1/2 cup apple cider vinegar
1/2 cup brown sugar
2 tablespoons Worcestershire sauce
2 tablespoons mustard
1 teaspoon paprika
1 teaspoon garlic powder
1/2 teaspoon onion powder
1/2 teaspoon black pepper
How To Make Hoover Sauce From Scratch?
Don't even think about starting until you have everything you need ready to go. With this, you won't have to worry about a thing when cooking. Ketchup, vinegar, brown sugar, Worcestershire sauce, mustard, paprika, garlic powder, onion powder, and black pepper should all be measured out and easily accessible.
Add all of the sauce ingredients to a medium saucepan and stir to incorporate. Bring the contents of the saucepan to a boil over medium heat. Turn the heat down low and simmer, stirring regularly, for 10 to 15 minutes. As the sauce simmer, it will begin to thicken.
Your grill or smoker can be set up while the sauce is simmering. Prepare a grill for medium-high heat, oiling the grates to prevent the meat from sticking. Prep your smoker according to the manual's instructions.
When the Hoover sauce is done, take it off the heat and let it sit for a while to cool down. Use it to baste the meats as they cook, while they're still hot. To use, simply brush the sauce across the meat, being careful not to use too much. There should be just enough sauce to complement the meat, but not enough to mask it.
Hoover sauce tastes great as is, but you can easily adjust the seasoning to your preference. To make a spicier sauce, stir in some hot sauce or add some diced onions and garlic; to make a sweeter sauce, swap out the brown sugar for honey or molasses. Infinite potential exists.
How To Store Homemade Hoover Sauce?
It is recommended to keep hoover sauce in the fridge or freezer to increase its shelf life. Put Hoover sauce in a jar with a good seal or a plastic container with a lid if you want to keep it in the fridge for a while. If you store your Hoover sauce in the fridge, it will last for up to a week.
Hoover sauce can be frozen for later use if stored in a plastic jar or zip-top bag. Reduce the volume of the container by squeezing out the air, and then close it securely. Hoover sauce can be stored in the freezer for up to three months.
Make sure to write the creation date on the Hoover sauce jar before storing it. Keeping track of the sauce's storage time like this helps guarantee you use it before it spoils.
Frozen Hoover sauce can be thawed overnight in the refrigerator. The sauce can also be microwaved in 30-second increments until it achieves the desired thickness. As the sauce may split while frozen, give it a good stir before using it.
Serving Ideas
Hoover sauce can be used as a condiment or as a flavoring agent in many different ways. Hoover sauce pairs well with the following dishes.
Hoover sauce, a traditional BBQ sauce, pairs nicely with grilled meats of many kinds. Grilled meat can be marinated in the sauce beforehand, or the sauce can be brushed over while it cooks.
Sandwiches, such as those with pulled pork or BBQ chicken, benefit greatly from the addition of hoover sauce. Before piling on the meat and other fixings, smear a generous helping of the sauce on the bread.
Vegetables grilled or baked in the oven can be seasoned with hoover sauce. You can either brush the sauce onto the vegetables as they cook or throw them in the sauce before grilling or roasting.
As a condiment, hoover sauce is a great addition to baked beans. You can either bake the sauce with the beans or serve it on the side.
Ribs marinated in Hoover sauce are delicious. The sauce can be used as a marinade before grilling the ribs, or you can simply brush it on while they cook.
Hoover sauce would go well with a wide variety of other foods. Have fun trying out new permutations of your creativity.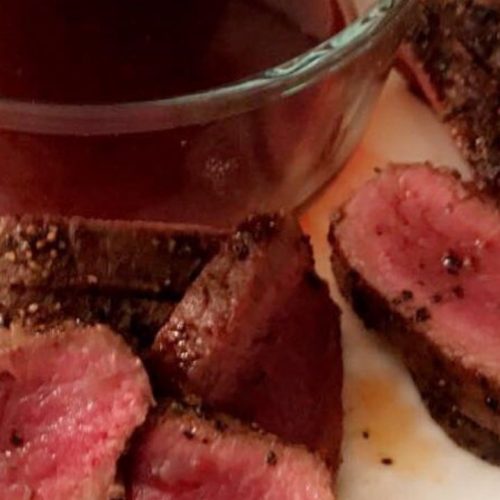 hoover Sauce Recipe
BBQ lovers must try Hoover sauce! Hoover, Alabama's wonderful sauce is a southern favorite. It's great for basting pork and chicken on the grill.
Ingredients  
1

cup

ketchup

1/2

cup

apple cider vinegar

1/2

cup

brown sugar

2

tablespoons

Worcestershire sauce

2

tablespoons

mustard

1

teaspoon

paprika

1

teaspoon

garlic powder

1/2

teaspoon

onion powder

1/2

teaspoon

black pepper
Instructions 
To make the sauce, add all of the ingredients to a medium saucepan and stir to combine.

Place the saucepan over medium heat and bring the mixture to a boil.

Once it reaches a boil, reduce the heat to low and simmer for 10-15 minutes, stirring occasionally.

You'll notice the sauce start to thicken as it cooks.
You've presumably reached this point because you're curious about what makes Hoover sauce so distinctive. To put it plainly, it's delicious because it has exactly the right amount of sweetness to balance off the sour and salty flavors.
This sauce will become a new staple in your household, whether you use it to top pasta, chicken, or vegetables. Don't be afraid to try this recipe out for yourself; you won't be let down. Add some hot sauce or diced jalapenos for some more heat if you like.